Top Current Affairs June 2022 at Govt Exam Update ~ Govt Exam Update
Please Subscribe and Get Daily Updates in Your Inbox!!!
Top Current Affairs 23 June 2022 
This post contains the current affairs for 23 June
2022

.
 These current affairs are important for banking exams, insurance exams and other competitive exams like IBPS PO and Clerk, SBI PO and Clerk, RBI Assistant and Grade B, etc. You can also attempt our 
Current Affairs Quiz
after reading our daily current affairs.
Here is providing below the top 18 important Daily General Knowledge 2022 updates with national & international news.
National News
1. Culture Minister G Kishan Reddy launched "Jyotirgamaya" festival in New Delhi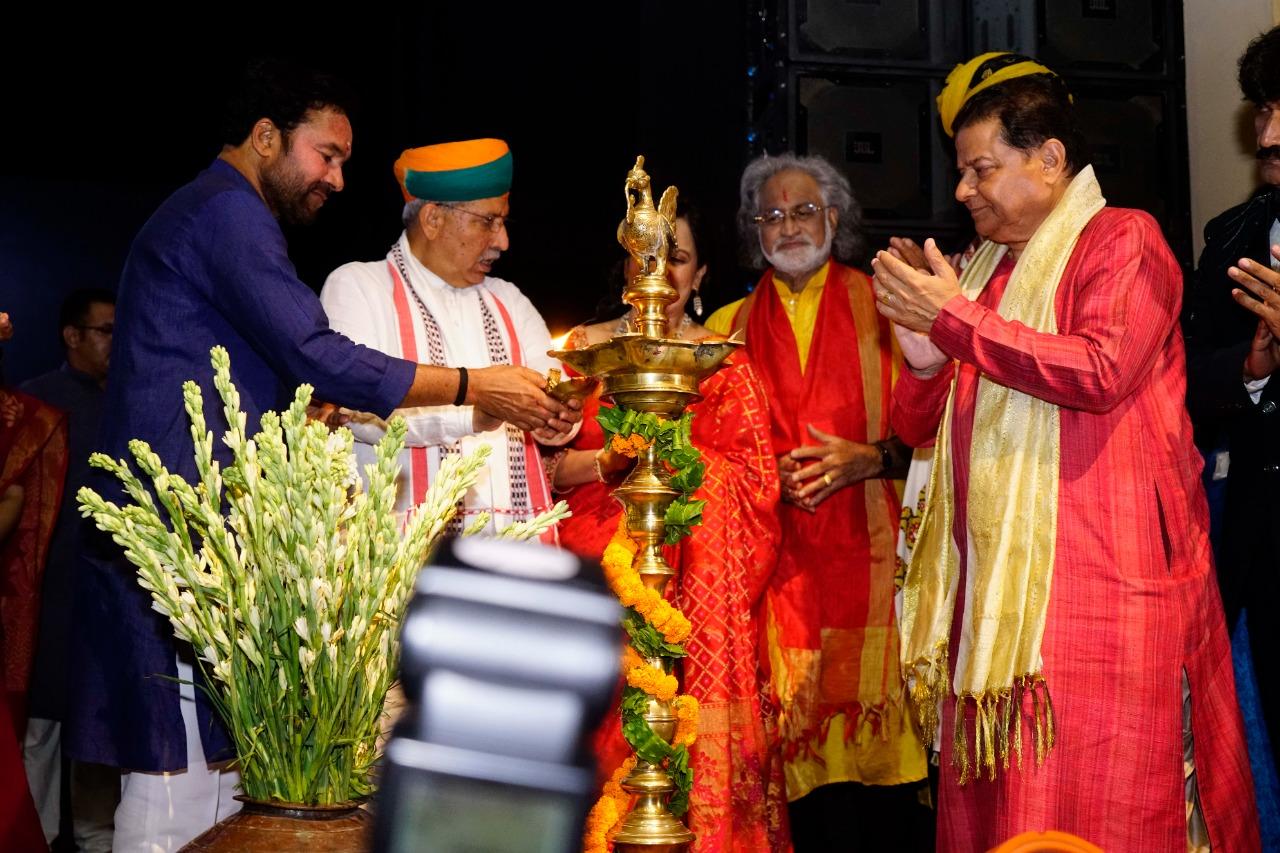 Jyotirgamaya,

 a festival celebrating the brilliance of underappreciated performers, was launched in New Delhi by 

Union Culture Minister G. Kishan Reddy.

Sangeet Natak Akademi organised this festival as part of 

Azadi Ka Amrit Mahotsav

 and on the occasion of 

World Music Day

 to highlight the talent of rare musical instruments from all across the country, including street performers and train entertainers.
The festival aims to raise awareness among attendees of the need of preserving both the production and playing of rare musical instruments. 

Sangeet Natak Akademi's

 effort to save India's vanishing performing arts is unique.
2. PM Narendra Modi to inaugurate Vanijya Bhawan and the NIRYAT Site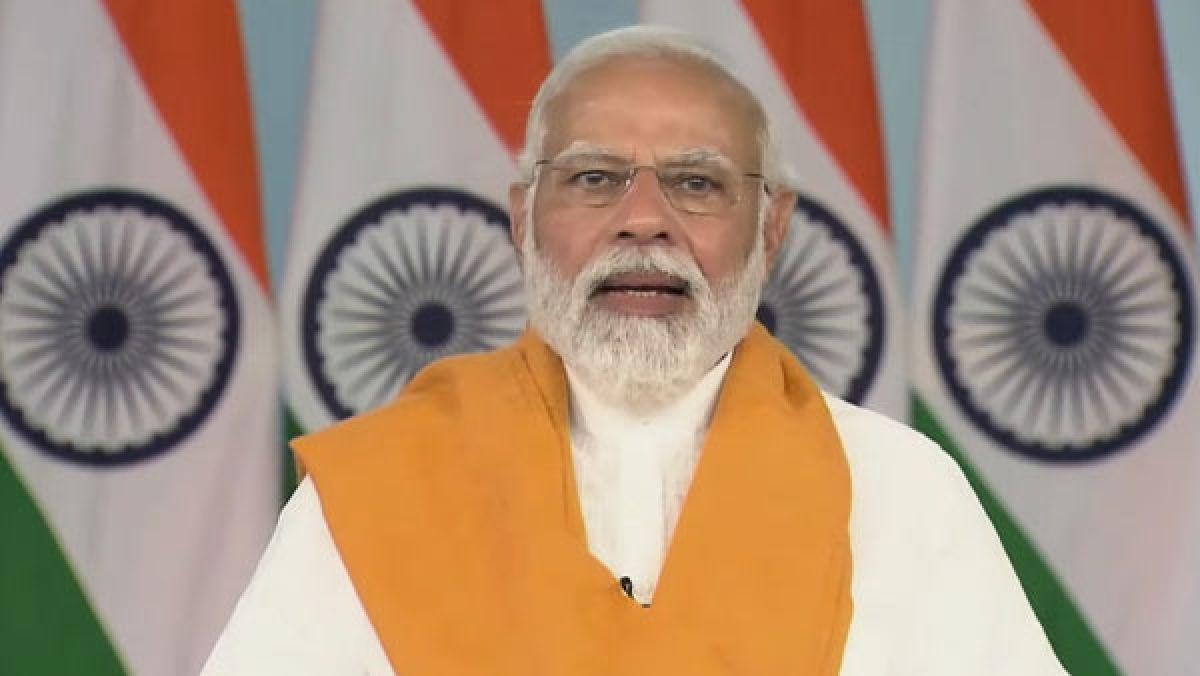 The new office complex for the 

Ministry of Commerce and Industry, "Vanijya Bhawan," and the "National Import-Export Record for Yearly Analysis of Trade" (NIRYAT) portal,

 which will provide data on India's international trade, will both be officially inaugurated by 

Prime Minister Narendra Modi.

The department of commerce and the department for the promotion of industry and internal trade will both use the facility, which will serve as an integrated and contemporary office complex.

As a "one-stop platform," 

NIRYAT

 has been created to provide stakeholders with access to all the information they require regarding the country's international commerce.
3. IOC unveils indoor solar cook top Surya Nutan 
Indian Oil Corporation (IOC)

 has unveiled its patented indigenous solar cook top, 

"Surya Nutan",

 developed by the oil refiner's Faridabad R&D centre.

Surya Nutan will aid in reducing India's CO 2 emissions drastically and keep our citizens insulated from the vagaries of the high international fossil fuel prices.

The solar cook top is a 

stationary, rechargeable and kitchen-connected indoor solar cooking system.

 It offers an online cooking mode while charging.
Important takeaways for all competitive exams:
Indian Oil Corporation  Chairperson: 

Shrikant Madhav Vaidya;

Indian Oil Corporation  Headquarters: 

New Delhi;

Indian Oil Corporation  Founded: 

30 June 1959.
States News
4. Uttarakhand: Project to boost rain-fed agriculture approved by World Bank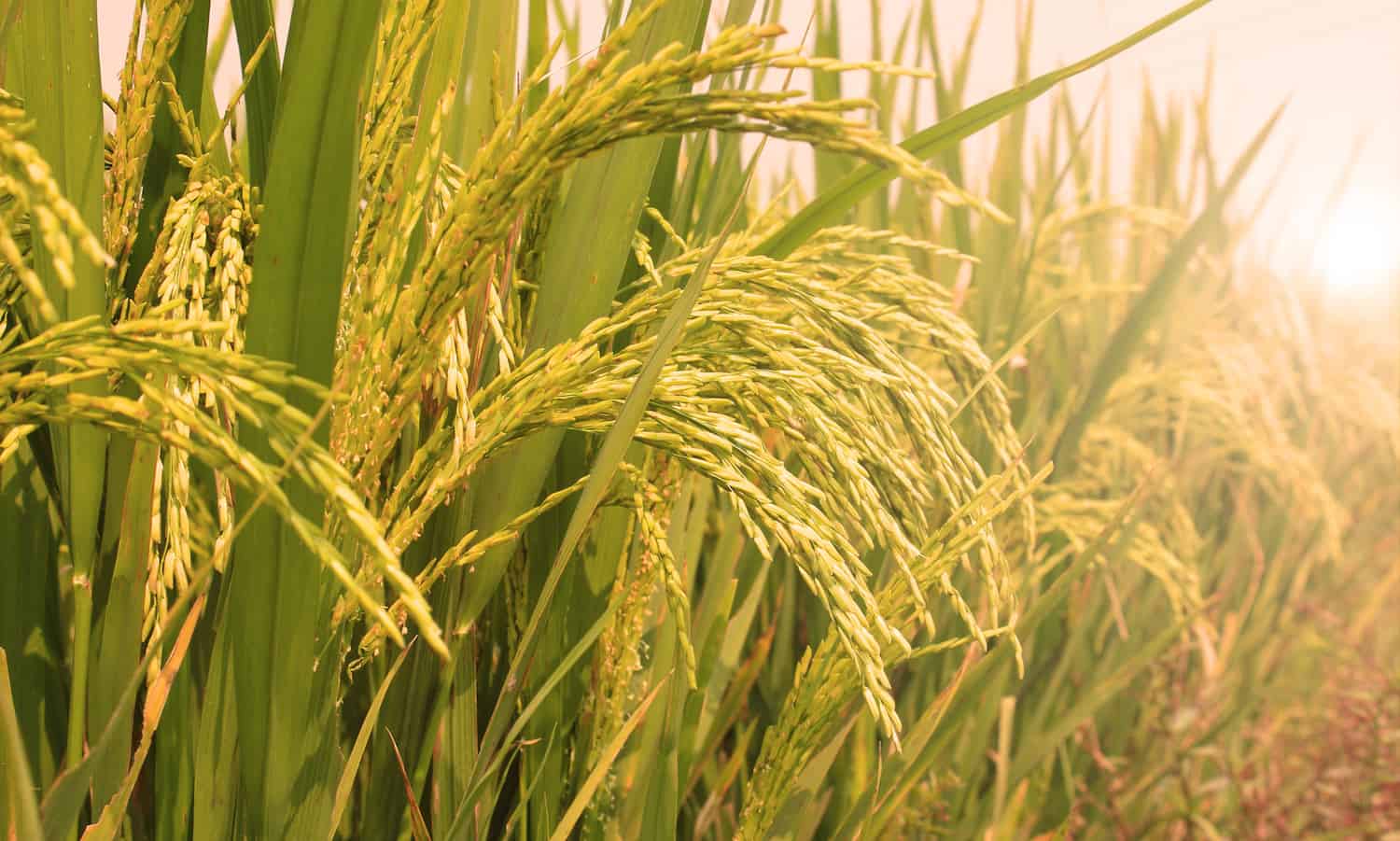 In order to advance rain-fed agriculture in the steep areas of 

Uttarakhand

, the 

World Bank

 has approved a project costing Rs. 1,000 crore. The watershed department will carry out the 

Uttarakhand Climate Responsive Rain-fed Farming Project.

The initiative, which aims to lower greenhouse gas emissions, was offered to the 

World Bank

 for funding by the State government.
Appointments News
5. Lisa Sthalekar becomes first female president of FICA 
Former Australia cricketer, 

Lisa Sthalekar

 has become the 

first female president of  the Federation of International Cricketers' Association (FICA),

 the sport's international player's association.

Her appointment was made at a meeting of the organisation's executive committee in Switzerland, the first in-person meeting since the start of the Covid pandemic.

Sthalekar joins a shortlist of former cricketers including 

Barry Richards, Jimmy Adams and Vikram Solanki

 to have held the post of FICA president.
6. Ranjit Bajaj named as chairman of the Advisory Committee overseeing AIFF 
Entrepreneur 

Ranjit Bajaj

 has been named chairman of advisory committee to assist the Supreme Court-appointed 

Committee of Administrators (CoA)

 which is running the day-to-day affairs of 

All India Football Federation (AIFF).

Bajaj, who owned former I-League club Minerva Punjab before it was sold to RoundGlass in 2020, will be the chairman of the advisory committee and integrity matters.
Important takeaways for all competitive exams:
All India Football Federation Headquarters location: 

New Delhi;

All India Football Federation Founded: 

23 June 1937;

All India Football Federation FIFA affiliation: 

1948.
7. Dr D J Pandian appointed to lead NDB's India Regional Office in Gift City 
Shanghai-headquartered 

New Development Bank (NDB)

 of the BRICS countries has appointed former bureaucrat 

Dr D J Pandian

 as the 

Director-General of its India Regional Office in Gujarat International Finance Tec-City (GIFT City),

 the bank announced.
Pandian earlier served as the Vice President and Chief Investment Officer of the Beijing-based 

Asia Infrastructure Investment Bank (AIIB)

 in which India is the 2nd largest shareholder after China.
Important takeaways for all competitive exams:
New Development Bank Headquarters location: 

Shanghai, China;

New Development Bank President: 

Marcos Prado Troyjo;

New Development Bank Founder: 

BRICS;

New Development Bank Founded: 

15 July 2014.
8. P Udayakumar begins office as NSIC's Chairman and Managing Director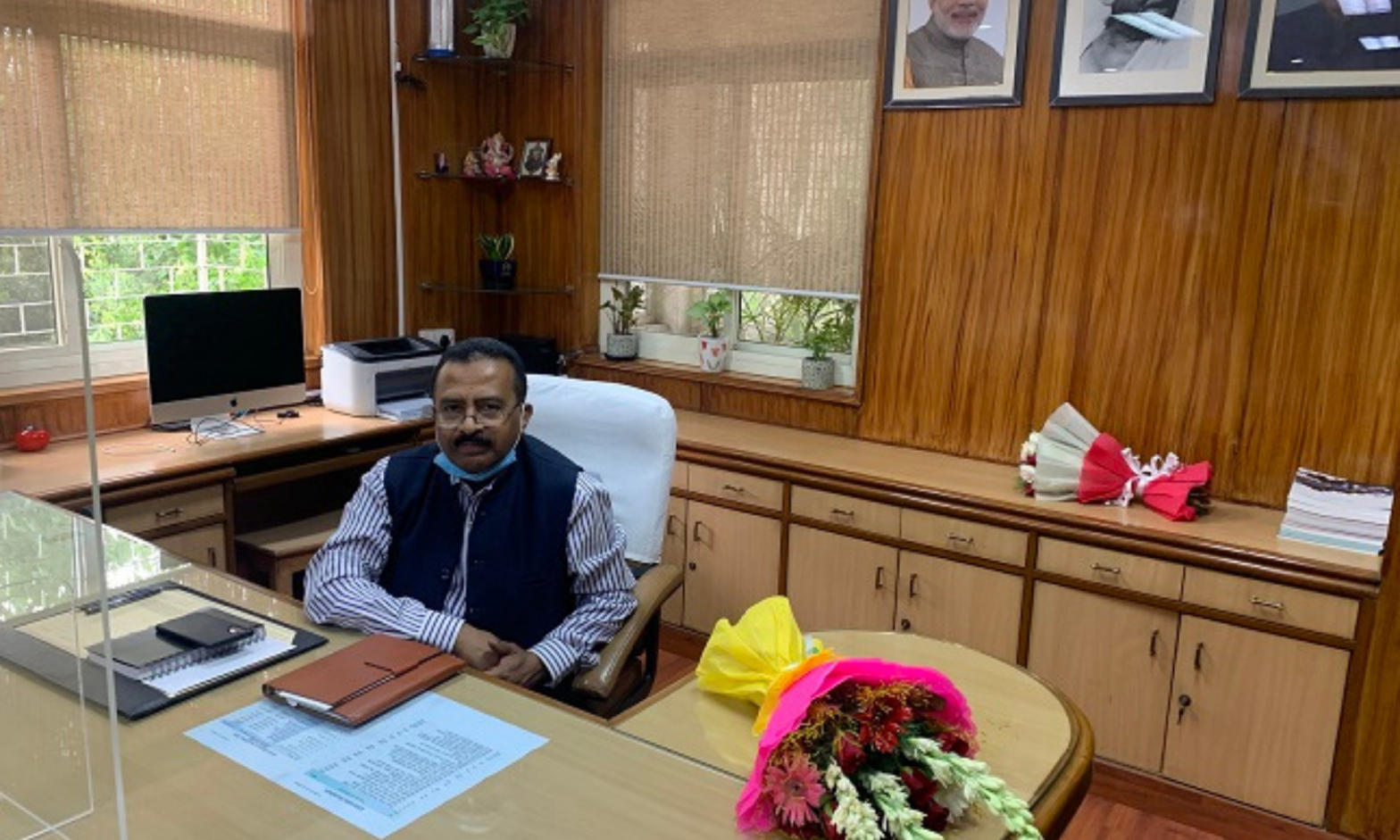 P Udayakumar

, Director (Plng and Mktg), 

NSIC

, took additional responsibility as 

CMD NSIC

 with effect from 20 June 2022. He has a mechanical engineering degree from College of Engineering in Guindy, a postgraduate degree from 

IIM Bangalore

, and 12 years of service on the Board.
The 

NSIC

 has been trying to support, encourage, and promote the growth of micro, small, and medium-sized businesses across the nation.

NSIC

 functions through a network of offices and technical centres spread throughout the nation.
Banking News
9. Karnataka Bank launches "V-CIP" for account opening 
Karnataka Bank

 has launched online savings bank (SB) account opening facility through 

'Video-based Customer Identification Process (V-CIP)'.

The facility enabled in the corporate website of the bank, empowers prospective customers to open an SB account through online process and complete KYC (know your customer) verification through a video call at their place of convenience.
Important takeaways for all competitive exams:
Karnataka Bank Headquarters: 

Mangaluru;

Karnataka Bank CEO: 

Mahabaleshwara M. S;

Karnataka Bank Founded: 

18 February 1924.
10. South Indian Bank launches "SIB TF Online" EXIM trade portal 
South Indian Bank

 has launched a new portal called 

'SIB TF Online'

 for its corporate

 EXIM customers.

 The portal facilitates a platform for trade-related payments to foreign entities remotely.

The customer can initiate the payment request over SIB TF Online after uploading the relevant supporting documents for the transaction.

SIB TF Online is yet another accomplishment by the bank to make its operations more tech-driven. It comes close on the heels of launching the internet banking facility targeting retail savings and NRE SB customers to initiate foreign remittances without visiting the branch.
Important takeaways for all competitive exams:
South Indian Bank Headquarters: 

Thrissur, Kerala;

South Indian Bank CEO: 

Murali Ramakrishnan;

South Indian Bank Founded: 

29 January 1929.
11. Freo partners with Equitas Small Finance Bank to launch digital savings account 
Bengaluru-based neobanking platform 

Freo

 has launched its digital savings account 

'Freo Save'

 in partnership with 

Equitas Small Finance Bank.

With this launch, it has become the first consumer neobank in the country to provide full-stack neo-banking products, including smart savings account, credit and payments products, cards and wealth-growth products.

The neobank is planning to open one million new accounts in the next ten months.
Science and Technology News
12. ISRO successfully launched "GSAT-24" Communication Satellite from French Guiana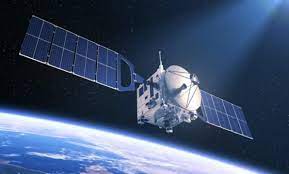 NewSpace India Limited (NSIL)

 launched 

GSAT-24,

 following the space reforms leasing the entire satellite's capacity to 

Direct-to-Home (DTH)

 service provider Tata Play. This was the company's first "demand-driven" communication satellite mission.
The satellite, developed by the 

Indian Space Research Organization for NSIL,

 was successfully launched into geostationary orbit from 

Kourou in French Guiana

 by the Ariane 5 rocket (South America).

GSAT-24

 is a 4180 kg 24-Ku band communication satellite that provides pan-India coverage for DTH application requirements.
The commercial arm of 

ISRO, NSIL

 was established in March 2019 and is a 

Central Public Sector Enterprise (CPSE)

 under the Department of Space (DOS).
13. Arianespace will launch an Indian Communication Satellite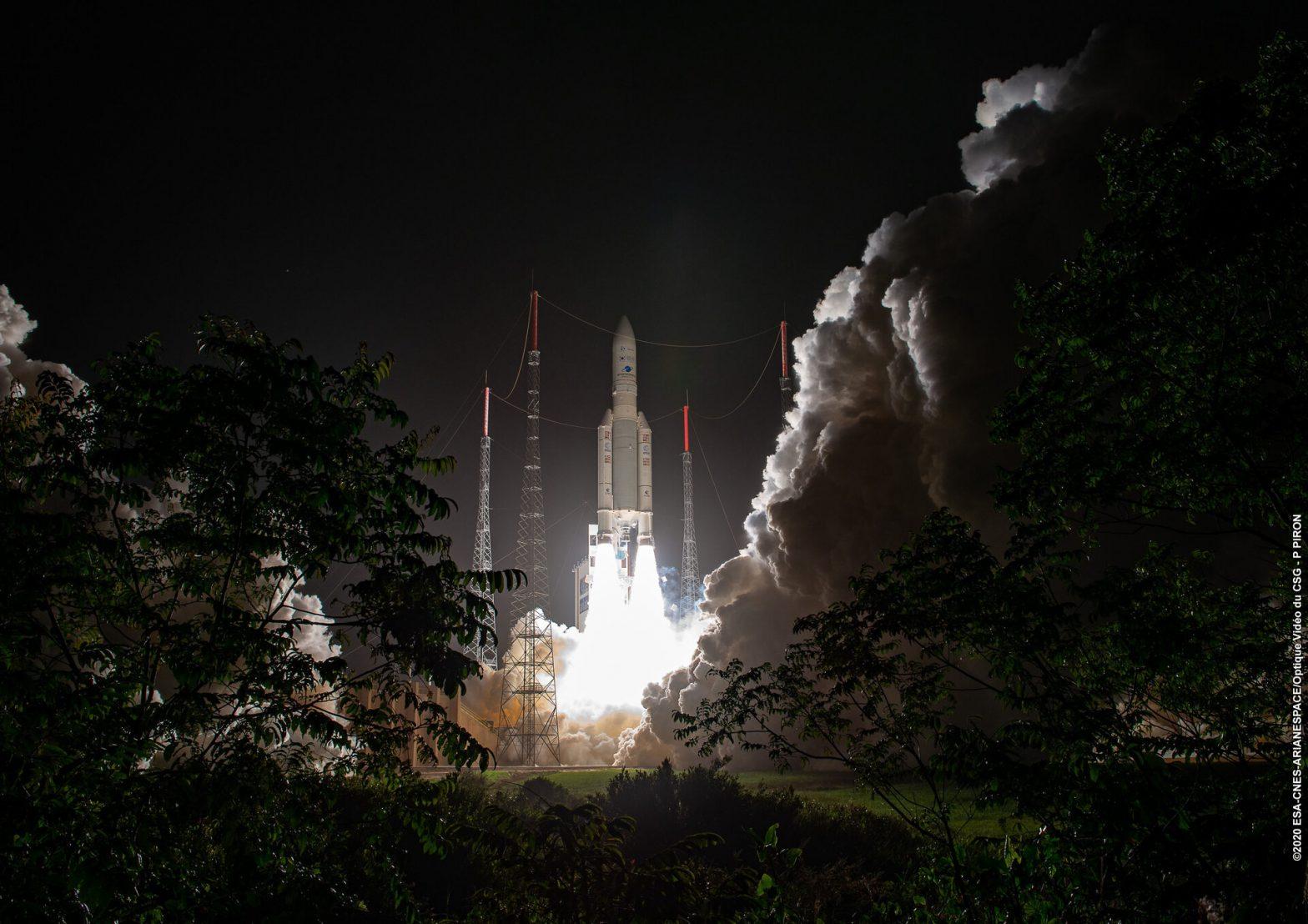 Two communication satellites

 from Malaysia and India will be launched into geostationary orbit by the European space agency 

Arianespace.

The Ariane-5 rocket will launch the two satellites, which together weigh more than 10,000 kilograms, from the spaceport in 

Kourou, French Guiana.

The commercial arm of 

ISRO, New Space India Limited (NSIL),

 created the Indian satellite 

GSAT-24

 for Tata Sky, a television service provider. 

The GSAT-24 is a 24-Ku band communication satellite

 with Pan-India coverage that weighs over 4,000 kilograms and can accommodate DTH application requirements.

The satellite is set up to have a 15-year mission life.

Stéphane Isral, CEO of Arianespace,

 expressed his enthusiasm for working with ISRO once more in an official statement following the foundation of 

NSIL in 2019.
Ranks and Reports News
14. Coursera Global Skill Report 2022: India ranked 68th 
The 

Global Skills Report (GSR) 2022 by Coursera states

 that India's proficiency in data science has reduced from 38% in 2021 to 26% in 2022, leading to a 12-rank drop. In terms of overall skills proficiency, India has slipped 4 places to be ranked 

68th globally and 19th in Asia.

West Bengal

 leads the Indian states in terms of skills proficiency with the state showing the highest levels of digital skills proficiency in the country. 

Andhra Pradesh

 is among the top three performing states with high proficiency in business and technology skills.
For the second year in a row, 

Switzerland

 had the highest-skilled learners followed by 

Denmark, Indonesia, and Belgium.
Sports News
15. Rumeli Dhar retires from all forms of international cricket 
Rumeli Dhar,

 the India seam-bowling allrounder, has announced her 

retirement from international cricket,

 at the age of 38. Dhar played her last international match in the tri-nation women's T20I series between India, Australia and England, at Brabourne in 2018.

In all, she featured in four Tests, 78 ODIs, and 18 T20Is, scoring 1328 runs and taking 84 wickets across formats. She was also part of the India team that had reached the 2005 World Cup final in South Africa.
Important Days
16. United Nations Public Service Day celebrates on 23 June 
With the aim to appreciate the value of public institutions and public servants, 

June 23

 is observed as

 United Nations Public Service Day.

 It highlights the contribution and role of public service in the development of all sectors around the world.
The theme for this year's event is 

"Building back better from COVID-19: Enhancing innovative partnerships to meet the Sustainable Development Goals."

The origin of the UN Public Service day goes back to 

December 20, 2002,

 when the General Assembly selected 

June 23

 as Public Service Day after adopting a resolution 57/277.
17. International Olympic Day celebrates on 23rd June 
International Olympic Day

 is celebrated on 

June 23rd

 across the globe. The day is primarily celebrated to commemorate the birth of modern Olympic games.
The day is also observed to celebrate the health and harmony aspect associated with sports. The day marks the foundation of the 

International Olympic Committee (IOC).

This year, the theme for the International Olympic Day is 

"Together For A Peaceful World."
Important takeaways for all competitive exams:
International Olympic Committee Headquarters: 

Lausanne, Switzerland;

International Olympic Committee President: 

Thomas Bach;

International Olympic Committee Founded: 

23 June 1894, Paris, France;

International Olympic Committee Director General: 

Christophe De Kepper.
18. International Widows' Day celebrates on 23rd June 
International Widows' Day

 is observed across the world on 

23 June.

 The day aims to gather support for widows and to spread awareness about their situation.

For several women, the hurtful loss of a partner is magnified by a long-term struggle for their basic rights and dignity.

This year's theme is – 

"Sustainable Solutions for Widows Financial Independence"

.
June 23 was chosen as the day to mark International Widows' day as it was on this day in 

1954 that Shrimati Pushpa Wati Loomba,

 mother of Lord Loomba, became a widow.
Related